Introduction to Activities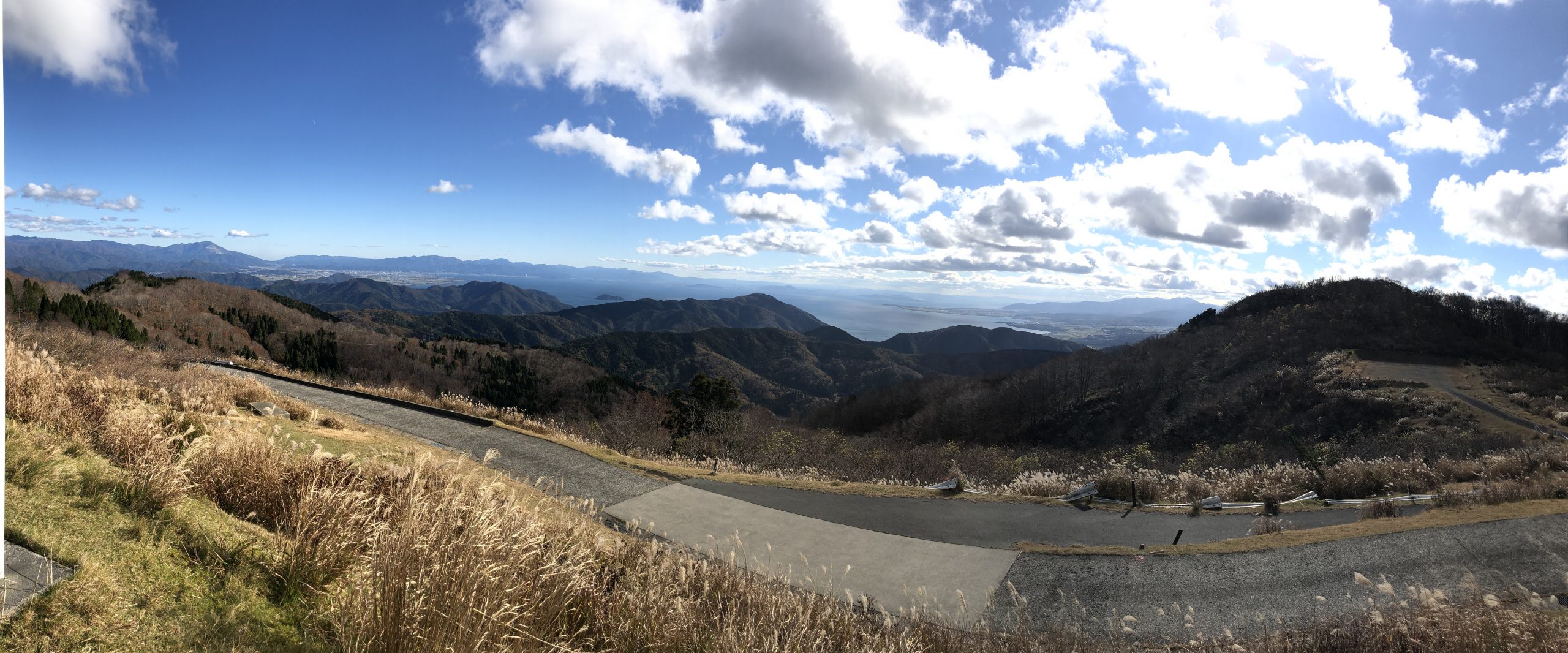 Shiki No Mori is a farmer's inn that introduces the rich nature of Makino to everyone. Through hands-on experiences, we show you the best of Makino's beech forests, Satoyama, rivers, and Lake Biwa. For meals, we serve not only the owner's own Koshihikari rice, but also home-grown vegetables, wild vegetables, mushrooms, and fish from the nature of Makino.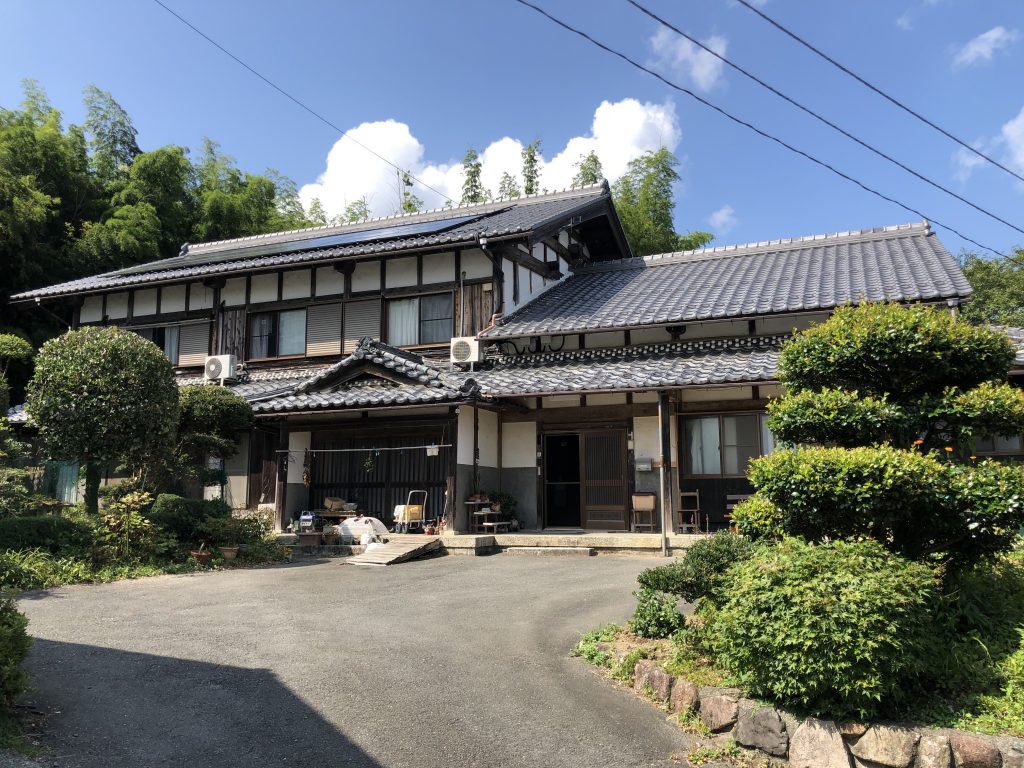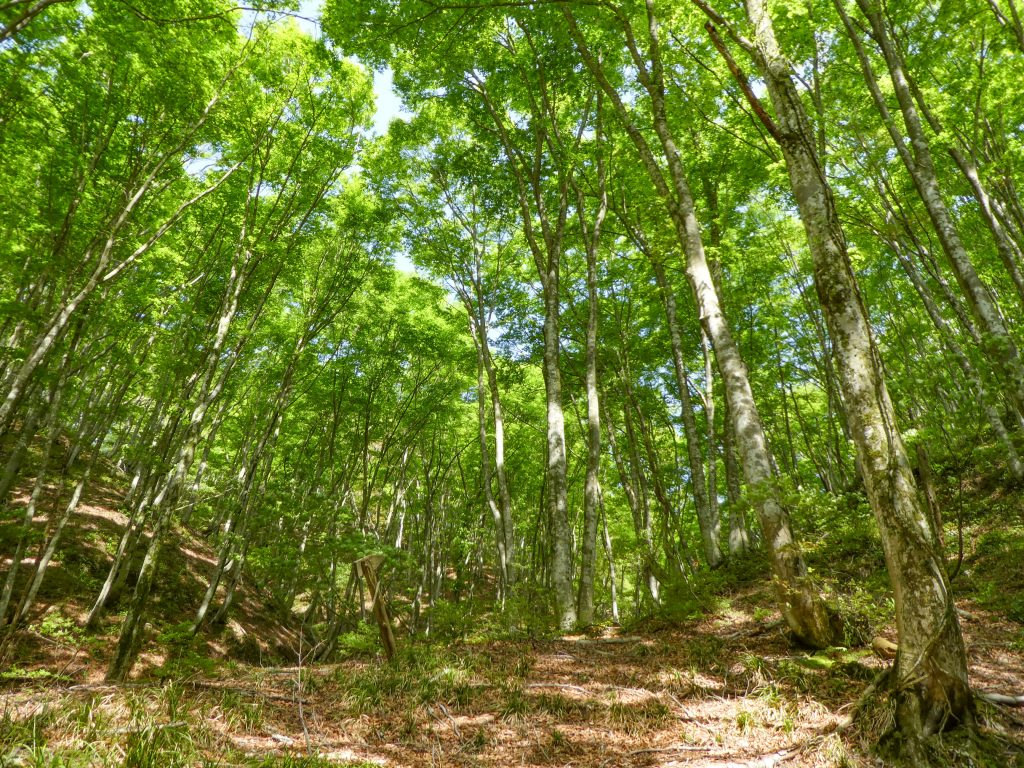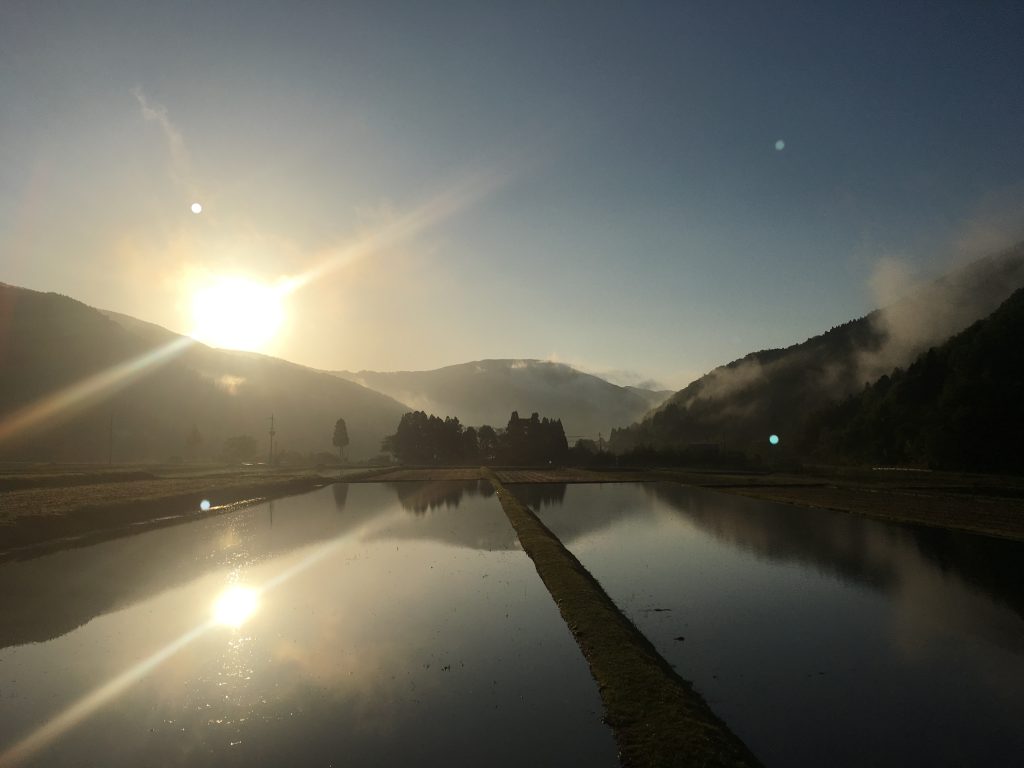 Takashima Trail Trekking (May – December)
I guide you for hiking on Takashima Trail, which stretches along the Central Divide for about 80 kilometers from Makino to Kutsuki in Takashima City. From spring through autumn, you will see wild flowers and many other plants as well as mushrooms, which are unique to the heavy snowfall area on the Japan Sea side. You can also enjoy walking through the Japanese beech forest and viewing magnificent Lake Biwa and Japan Sea. (Forest Instructor, Nature Observation Instructor, Nature Park Instructor of the Ministry of Environment)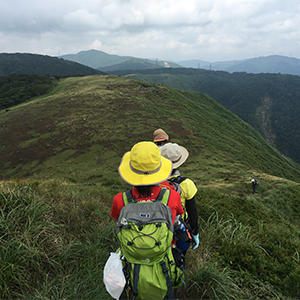 Forest Therapy Program (April – December)
Natural forest has the power to improve and enhance our physical and mental health. Positive effects of forest bathing have also been scientifically proven these days. We take a therapy walk through the forest with those who feel unwell in today's stressful society, providing programs that suits each person. (Forest therapist)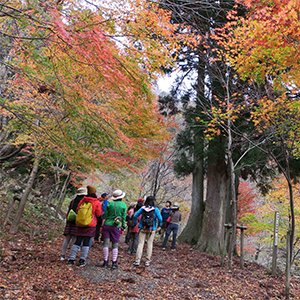 Kayaking (July – September)
We go onto Lake Biwa by kayak. From the lake, you can see stone walls of the town of Kaizu (Japan Heritage site), and the row of cherry trees stretching for four kilometers along the lake shore. We also go into a river from the lake. Fish might jump into you kayak! Enjoy a relaxing time on the water. (Kayak Instructor)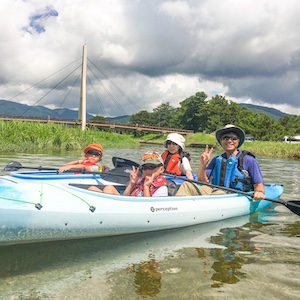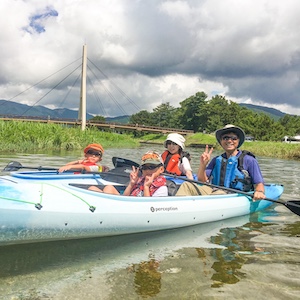 Cast netting / Ayu fishing (July-August)
You can catch ayu (a kind of smelt) and hasu (a kind of carp) in a traditional, Japanese fishing method: cast netting. If you are not familiar with the gear, no worries, I would be happy to teach you how to use it. You can also fish ayu with rods, using whitebait as bait.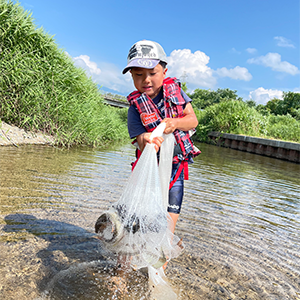 Snowshoe Trekking (January – March)
We will walk in the snowy mountains in Makino. With snowshoes, you will not sink deep into the snow, but be able to walk on top of it! Walking over a pure white snow field will be a completely different experience from trekking in snowless seasons. I am sure it will bring you a great feeling.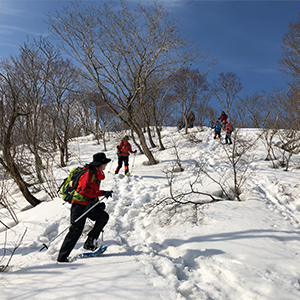 Soba noodles making (Year-round)
We will make soba noodles, from buckwheat flour. Once they are done, you can fill up yourself with them, of course!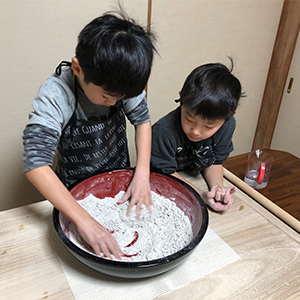 Woodcraft bird badge making (Year-round)
We will make a badge with a shape of bird which can be found in Makino, such as blue-and-white flycatcher, narcissus flycatcher, Japanese tit, wigeons and so on. We will curve a piece of wood into bird shape, paint it in any color you want, and attach a broach pin on it.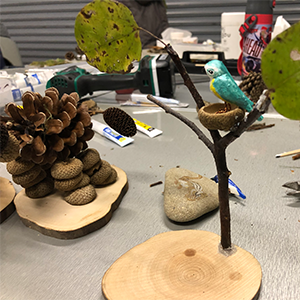 Guiding to the highlights of Makino and Takashima (Year-round)
I will guide you for exploring major sightseeing spots in Makino and other areas of Takashima City.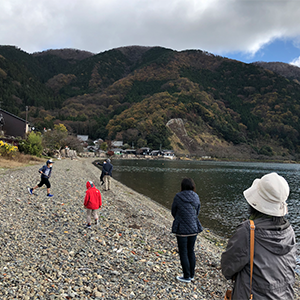 Pizza making & cooking in a barrel oven (April – November)
You will make pizza dough first. After adding cheese, sauce and toppings, you will bake it in a metal drum oven. Enjoy hot, freshly-baked pizza of your own making!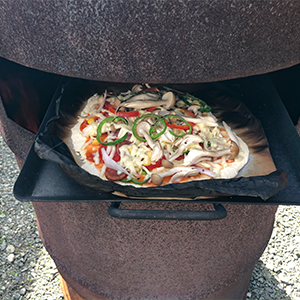 Nagashi Somen (July – September)
Nagashi Somen is a fun way to eat somen noodles in summer. Noodles are served for you, not in a bowl or on a plate, but flowing down a bamboo chute with cold water. You will need to focus to "catch" them with your chopsticks! You can experience the whole process: cut a bamboo tree, set up the chute, cook noodles, and have a fun meal.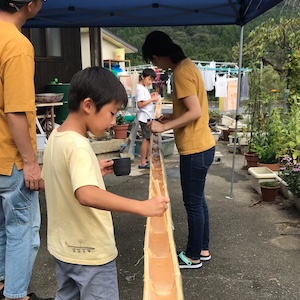 Harvesting vegetables (September – November)
You can try your hands on harvesting locally-grown vegetables in season, such as green peppers, eggplants, Japanese radishes, Chinese cabbages, etc.
Waterfowl observation (December – February)
Enjoy winter birdwatching with a spotting scope and binoculars on Lake Biwa. You will see various waterfowls such as mallards, wigeons, great crested grebes, common mergansers, red-breasted turtles, etc.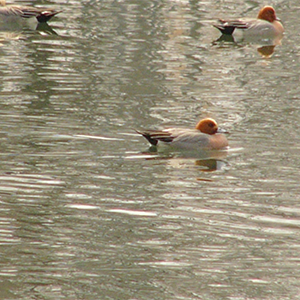 Firefly watching (June – July)
I will observe Genji fireflies and Heike fireflies flying around streams and rice paddies.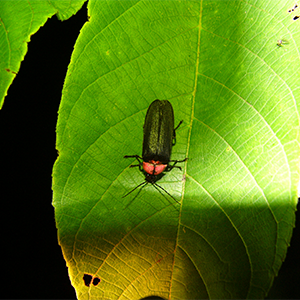 Satoyama Footpath (April – November)
I will guide you for walking through footpaths around satoyama in the Makino area.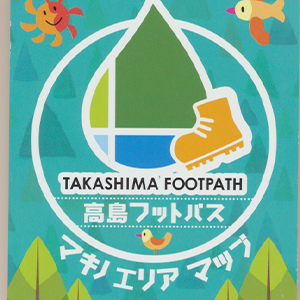 Introduction of surrounding facilities
Takashima City's comprehensive tourism site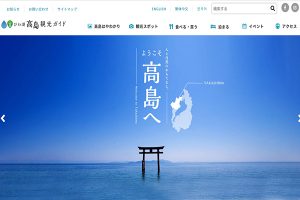 Makino's Nature Information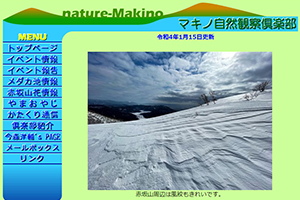 Hot spring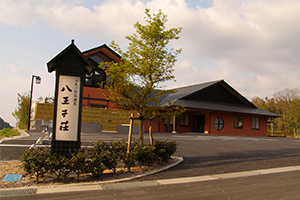 Roadside station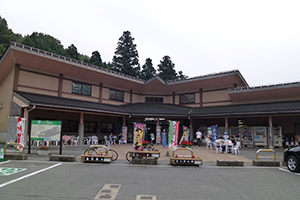 Shrine